3-Position Fog Fire Hose Nozzle Delivered to Czech Customers
Views: 35 Author: UC Marine China Publish Time: 04-09-2018 Origin: www.ucmarine.com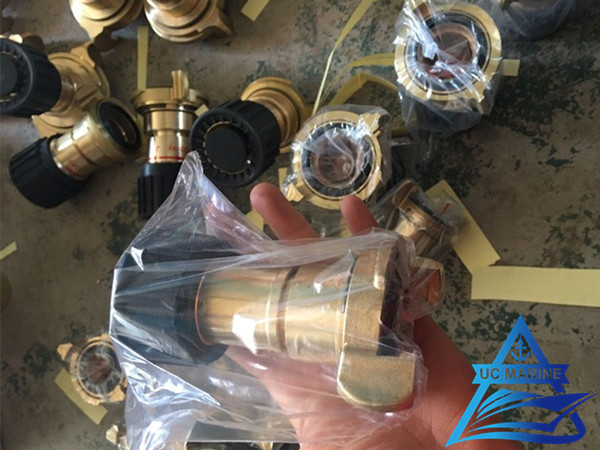 3-Position Fog Fire Hose Nozzle Delivered to Czech Customers
Sep 4, 2018, We delivered 100pcs 40mm Nakajima type 3-Position Fog Fire Hose Nozzle to customers in Czech.
1. 3-position nozzles produces shut-off/spray/jet flow spray models.
2. Nozzles comes with coupling suitable to connect with the hose couplings of the ship.
3. Made of brass.
4. Size is 40mm
5. IMPA Code 3308031
6. 20pcs/box
If you are interested in nakajima type 3-position fog fire hose nozzle, please contact us for more details.