Usage for Marine Valve
Views: 19 Author: UC Marine China Publish Time: 15-10-2014 Origin: www.ucmarine.com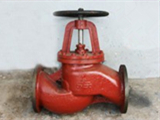 Usage for Marine Valve
Marine valve is widely used in marine pipe system. According to the medium, the temperature, the material can be cast iron, cast steel, bronze, brass, stainless steel… etc. Generally, for most marine valves, the pressure is from 0.1Mpa to 16Mpa, or higher. The DN size is from DN6 to DN1000mm. The connection type normally is flanged or threaded. But now the flanged type is in a major.
According to the function, the main Categories of marine valve as below:
Marine globe valve: close and open the pipe system, control and adjust the flow rate.
Marine gate valve: move the valve disc to close and open the pipe system completely.
Marine ball valve: control and adjust the flow rate.
Marine check valve: control the medium to flow in one direction, prevent the medium's backflow.
Marine butterfly valve: close and open the pipe system, control and adjust the flow rate.
Marine storm valve: discharge of sewage or waste
Marine pressure relief valve: control the pressure in the pipe system
Marine strainer: Filter the impurities in the sea water, fresh water, oil…etc.
From the above, we can see that all marine valves are used to control the flow rate in the pipe system. The designer chooses the correct type according to the medium, the installment location. They can be operated by hand wheel, electric actuator, pneumatic actuator, hydraulic actuator.
And in different countries, the marine valve is with different standard. The main standard is JIS, DIN, ANSI, BS, and GB/CB. Their function is the same, the category is the same, only with different surface, structure size, flange size, pressure representation. We have the mould for all standard, we can manufacture it as the standard the customer designates.
For marine valve, the most important is without leakage under the normal working pressure. So when one marine valve is finished, the hydraulic test is necessary. The pressure is normally much higher than the max working pressure, and must last a specified time. Only pass the test, the marine valve can be delivered to the end user. During the usage, it is important to protect the seal face. If the seal face is with damage, the leakage is inevitable.